Project Profiles:
RGA - logo and stationary items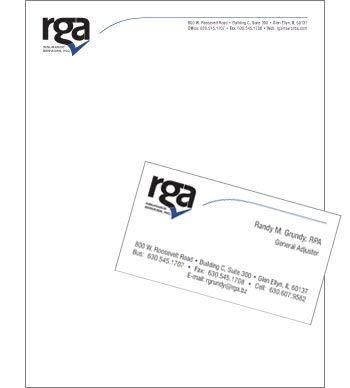 Position:

Move RGA's image from one of an entrepreneurial firm to a large player in their industry.
Audience:

Large insurance firms' claims managers
Challenges:

Help RGA make an internal culture shift from entrepreneurial to corporate
Results:

Professional, updated logo that conveys tradition.
Creative Minds - Complete Marketing Communications.